The Homeopathic Treatment of Anxiety Disorders
Live-Stream from Germany: July 11-14, 2013
by Paul Herscu ND, MPH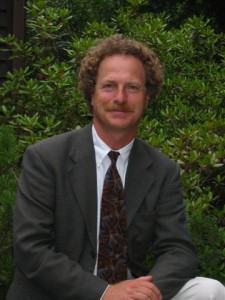 For the first time live to your home via Live-Stream – available in English, ONLY for those individuals who have completed or are enrolled in a full NESH program either in Amherst, Seattle, Portland, Boston, Florida, or abroad.
$195 for 4 days of Live-Streaming (approximately 14 hours), with subsequent viewing for 15 days after the seminar (until July 29th).  Registration for single days is available upon request.
 "I can't go to sleep. I'm dead-tired when I go to bed, but I just can't fall asleep. I toss and turn, get up, lie down again –this lasts throughout half the night."
In this way or in similar ways patients tell us about their sufferings. A patient with an anxiety disorder? "No, I have no fears, I just can't sleep" is the usual answer. Often people aren't consciously aware of their anxieties. Still, anxieties or fears can become a great torment.
This seminar shows the profound ways classical homeopathy can help in these pathologies. Dr. Paul Herscu  will introduce us to a broader view of anxiety-disorders, teach memorable material medica and analyze interesting live-cases with his special approach using Cycles and Segments.
Now, for the first time you will be able to attend a seminar with Paul Herscu via live-stream from your home, using your computer, your laptop or your tablet. Should you not be able to attend the live event due to time reasons, you can look at the missed material the following days on the website www.understanding-homeopathy.net through a direct log-in. It will be available up to 15 days after the seminar.
Out of respect for the personal privacy rights of the patients, no case interviews will be shown, only analysis. There should be someone transcribing the cases as Paul takes them, so that the "paper-case" of each patient should be available to participants to download through your log-in account as quickly as possible once each case is done, so that you'll have a context for the case analysis that follows.
If you are watching this seminar in Live-Stream, you will be able to email in questions for Paul to address during the seminar. We'll provide you with an email address closer to the time for this purpose.
PLEASE NOTE:  A Flash player is required to view the video, such as the free Adobe Flash Player. In order to know if you have a compatible Flash player installed on your computer, click on this link. If you can view the short video of George Vithoulkas on this page, we understand that you'll be able to view Dr. Herscu's lecture.  Please confirm this ahead of time, as refunds cannot be offered once you are registered. We understand compatible Flash players are not available for the iPhone, iPad and iPod (but do test it in case we are wrong).
Payment & Registration:  Please remember this is open to only NESH Alumni and current NESH students.
$195 US  for four days of Live-Stream (total duration approx. 14 hours) with subsequent viewing for 15 days after the seminar.
For your convenience, you can pay for this Live-Stream via PayPal (even if you don't have a paypal account):
Once we have received your payment, you will receive further registration instructions.
*Registration for single days is also available:
For 3 days including subsequent 15 days video-online: $165 US
For 2 days including subsequent 15 days video-online: $120 US
For 1 day including subsequent 15 days video-online: $65 US
*Daily schedule is available by clicking here, but it is incomplete and subject to change without notice. You will be asked to select which day(s) you wish to attend once you have signed up & paid above.
Or contact us directly if:
• you have any questions about this item and want to be sure it is what you are looking for, as this Live-Stream is non-refundable
• you would prefer to order directly from us via phone/mail/fax
The New England School of Homeopathy
356 Middle Street
Amherst, Massachusetts 01002 USA
Tel: (413) 256-5949 – Fax: (860) 253-5041
In addition to the Paypal option above, we also accept payment by check (made out to NESH) or by credit card (Visa, Mastercard and Discover only).
With your order please include payment in full and the following information:
Full Name
Mailing Address (Street, City, State, Zip, Country if other than US)
Daytime Phone Number
Email Address
Please specify that you'd like to sign up for this Anxiety Disorder Presentation
and if you are paying by credit card (Visa, Mastercard or Discover):
Credit Card Number
Expiration Date
Your Signature
The live-stream is being organized and executed by "Seminar Service Classical Homeopathy" (SSK): www.homoeopathie-verstehen.de and www.understanding-homeopathy.net