Unprecedented Opportunity to Study Homeopathy with NESH in these Unusual Times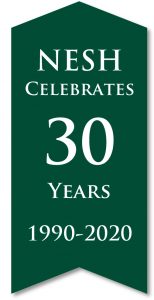 As you know, the New England School of Homeopathy is offering our 10 Weekend Develop Expertise in Homeopathy Course starting in October at our home base in Amherst, Massachusetts. The BIG question has been: will the course still meet in person, or will it be virtual? We do plan to meet as scheduled: in-person when we can, and take it on-line when we cannot. We realize that "meet in-person when we can" not only reflects our state and local laws at the time but also the spectrum of comfort levels of each of our students.
After long and thoughtful discussions, we have come up with a plan involving a couple of scenarios which try to address and honor what we've been hearing from our students, as well as what makes sense from an educational and teaching perspective. We are committed to going forward with this course as scheduled but in an unprecedented manner during these unprecedented times.
As you will see below, the unintended consequence of figuring out these logistical details for our enrolled students has created the very first opportunity to study with Drs. Herscu & Rothenberg entirely virtually: an option many of you have been wanting for years. This is an unexpected silver-lining at a time when those are more important then ever.
For all the reasons we continue to offer in-person courses, we still encourage you to join us in Amherst whenever possible. Course schedule found here: nesh.com/amherst

SCENARIO #1

: In-Person Weekends
If circumstances allow us to meet in person for any given weekend of the course, you will need to choose between one of the two options below. You will not be able to do both.
Option #1 – We WILL offer in-person weekends as scheduled IF:
• Hampshire College allows us to use their space.
• Our local and state laws permit gathering in-person.
• We have a minimum of 20 students who will attend in-person.
• Everyone attending in-person agrees to follow all public health measures.
Option #2 – For any students who choose not to attend in-person:
• We will post videos from a prior course on-line which cover nearly the same topics as presented during our in-person weekend.
• These videos will be available to view on-demand for approximately 2 weeks after that weekend.
• In addition to the course videos, we will set up a 1-2 hour Live-Stream session once the viewing period closes for those not there in-person to ask questions and review the materials with Drs. Herscu & Rothenberg. These hours will be fixed, not on-demand, and based on the East Coast time zone.
SCENARIO #2

: On-Line Weekends
For any weekends we are unable to meet in-person, the class will be taught virtually for everyone.
What that will look like is:
• Class weekends will be a combination of Live-Stream teaching with real time chat, discussions, and integrated videos, plus scheduled on-demand videos.
• We will also utilize "breakout sessions" to replicate our in-person classroom experience and to help you get to know each other.
• Class schedule: Keep these approximate times open in your calendar for any given scheduled class weekend to participate LIVE on-line (weekend dates can be found here: nesh.com/amherst):
• Friday 6-9pm (East Coast time)
• Saturday and Sunday 9am – noon (East Coast time)
• Allow time during the following week to watch any scheduled on-demand videos
• Sunday morning the following weekend to wrap up and review questions from that week's on-demand video selection.
• We will formalize and confirm the exact schedule before each weekend.
We feel that this plan offers a solid path for us to move forward and offers you a level of reassurance through which you can negotiate your own level of comfort and still enroll in the course at this time. We will continue to seek out other means to maximize the entire course experience for everyone. We already have a Private Facebook Group set up for this class that allows for communication with other students enrolled in the course between weekends.
This 10 Weekend Course runs through April 2022; we have no way of knowing what will happen on any given weekend. Since that makes definitive planning for all of us challenging, we are committing to allow you to continue to take the course virtually even if/when it is entirely safe to meet in person again if, for you, travel to Massachusetts is still out of the question. Tuition and all other logistics remain the same.
Contact us for course details.
This page is updated as of August 12, 2020