Welcome CNDA Members & Friends of the CNDA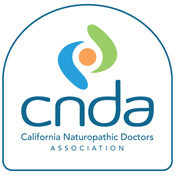 The New England School of Homeopathy is thrilled to bring the NESH course to San Diego, California!
This 8 Weekend Course, endorsed by the California Naturopathic Doctors Association (CNDA), is taught by NCNM alum Amy Rothenberg ND & Paul Herscu ND, MPH and will begin late February 2016 (along with a concurrent live-stream classroom option in the Seattle, WA area). Class meets every other month, on Friday evening and all day Saturday/Sunday. Verified members of the CNDA receive a 5% discount off tuition. Full time medical students, residents and current part time/ adjunct teaching faculty in ND school programs pay half price. Full time teaching faculty in BUC ND program are invited to take the course for free, upon acceptance.
30 general CE's approved by CNDA for this course.
For dates and more details about the class, click here.
For tuition information and to receive an application, contact us.
For A Sneak Preview – FREE 1 hour WEBINAR: Holism At The Heart Of Homeopathy, A Case Illustration. Enjoy a preview of their upcoming course as Drs. Herscu & Rothenberg present an overview of their approach to homeopathic case taking and analysis using Cycles & Segments and illustrate using a case example. A mini lecture on the materia medica of Lac caninum also included! VIEW Recording NOW!
We are celebrating the NESH 25th anniversary this year and look forward to learning together.
Amy Rothenberg ND & Paul Herscu ND, MPH
PS. We will be offering a 10 Weekend Course at our home base in Amherst, MA area starting October 2016. Feel free to contact us if you'd like information on the East Coast class.