Germany 2022 with Dr. Paul Herscu
Dr. Paul Herscu Live Seminar 2022 (With help from some friends, including Henny Heudens-Mast)
Improving Patient Outcomes
POSTPONED due to COVID-19 UNTIL 2022 [rescheduled from July 2020/21]: Munich, Germany
Thursday to Saturday 9am – 6pm / Sunday 8:30am – 4:30pm
Seminar Fee: until December 31, 2021 is 390 €  / $400 US, afterwards 440 €  / $450 US
Join us for a special NESH 30th Anniversary Celebration Party on Saturday night.
(Seminar open only to current and prior participants in the Herscu Seminar series, or by special invitation.)
Lecture presented in English with simultaneous translation into German.
FOR GERMAN VERSION OF THIS PAGE CLICK HERE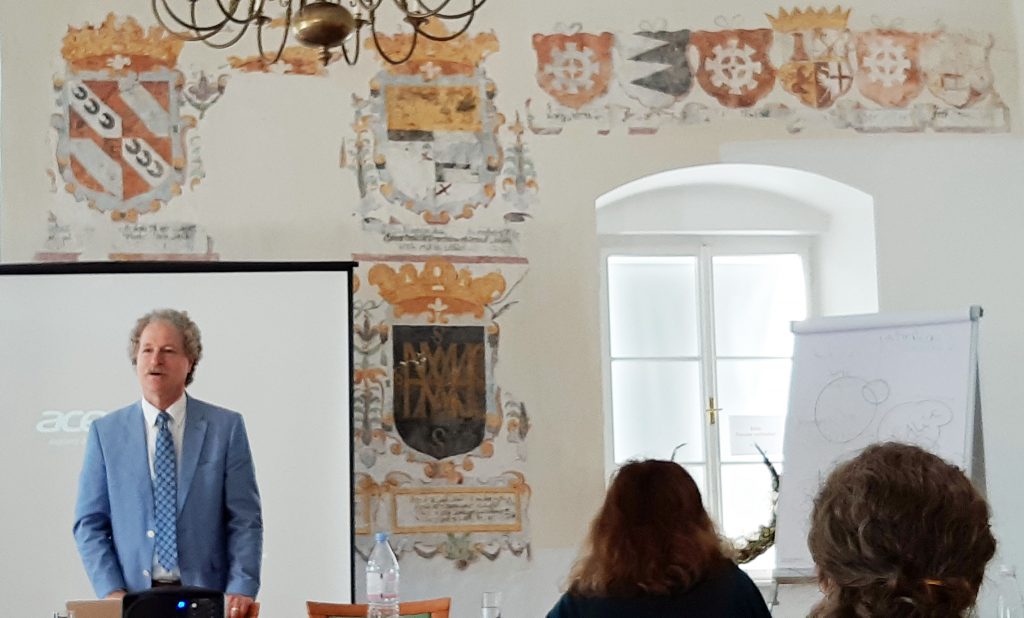 Click here to CONTACT US or to TO REGISTER for this conference in English
VENUE:
Krankenhaus für Naturheilweisen
65, Seybothstraße, 81545 München/ Munich – Germany
Link to Map
CONFERENCE DETAILS:
In our four days together, we explore remedies that are very similar to our polychrests, differentiating them from each other so in the clinical setting, we have more remedies at our fingertips including wonderful effective medicines that are often overlooked. We also explore specific and essential rubrics of the repertory, using differential materia medica, to describe how people who need remedies in these rubrics actually present in practice. Our brains maintain a dynamic tension of either grouping (chunking) or fragmenting (breaking down) information we perceive from our patients or information we learn in the materia medica. This unconscious skill helps us with patient care. In this class, using patient interviews, we will work to make this process more conscious which improves patient outcomes.
We have additional good news to share: The famous homeopath Henny Heudens-Mast from Belgium who also is a great teacher for many of us will be presenting for half a day during the seminar to give her contribution to ameliorate the outcome of our patients. We are really glad that she will join our seminar and are excited about this meeting of two of the most important contemporaneous homeopaths.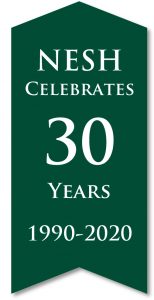 A special note from Paul Herscu ND, MPH:
This year, I am 60 years old. I have been studying and practicing classical homeopathy for 40 years. I began to teach homeopathy a few years later. Amy and I began the New England School of Homeopathy (NESH) 30 years ago, half my life, with certain goals in mind, primarily to articulate a clinically effective methodology to classical homeopathy. Our practice philosophy and methodology is deeply consistent, rooted in patient experience and science, and continues to evolve. I would like to further share from this evolution with more in-depth /clinically useful details during this conference. I hope each participant leaves with increased refined skill sets to bring to the clinic Monday morning. Please consider joining us!
About Paul Herscu ND, MPH
Dr. Paul Herscu has been teaching homeopathy since 1986 and is an internationally sought-after lecturer. An original thinker who studies across many disciplines, Dr. Herscu synthesizes and explains information while putting emphasis on the history and philosophy of medicine, and most especially on clinical practice. He aims to make the study and practice of homeopathy more repeatedly effective, with the goal of helping more patients in the practice setting.
Click here for Dr. Herscu's complete bio.
This conference counts towards NESH's International Masters Program. If you are interested, please contact us for details BEFORE the conference starts.
Click here to CONTACT US or to TO REGISTER for this conference in English
Save