Anthony Robinson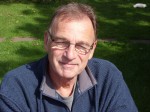 Practice Description, Specialties, Treatment Modalities Used (other than Homeopathy) & other Relevant Biographical Details
Bingley Homeopathic Practice is situated in Bingley, West Yorkshire, United Kingdom.
We provide classical homeopathic treatment for all the family. We also teach homeopathy to practitioner level at the Yorkshire College of Classical Homeopathy (YCCH) We use Dr Herscu's method of analysis by cycles and segments as a basis for both our practice and teaching.
Anthony & Monica Robinson have over 23 years experience of helping people to reach a balanced state of health through homeopathy.
Send Message to listing owner