Featured NESH Alumna: Julianne Forbes ND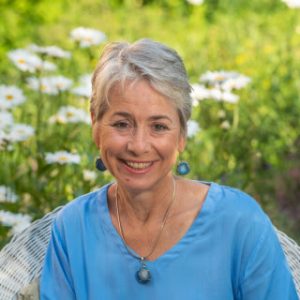 Julianne Forbes ND
North Bridgton, Maine
NESH Alumni Practitioner Directory Listing
I became a Naturopathic Doctor after studying homeopathy with Drs. Herscu and Rothenberg in the early 90s and have never looked back. As a polio survivor I have had my share of challenges thru the years and found our medicine to be the most effective and life giving thanks to my excellent training with NESH and our collective alma mater, NUNM, as well as accurate remedy prescriptions.
I was so fortunate to learn about homeopathy when searching for dairy alternatives in our local health food store due to lactose intolerance. I had been through the medical ringer of every test imaginable to discover my troubles were simply that. What a well kept secret I thought homeopathy was after my first prescription freed me of the severe dietary limits I had imposed on myself and at the same time launched my new career. Today I counsel patients on dietary and nutritional interventions first including food hypersensitivity reactions, allergies and intolerances as a first step in enhancing their microbiome health to support their overall vitality.
I currently practice in beautiful rural western Maine enjoying the many lakes surrounding my lovely brick home and office. I will be President of our local Lake Region Rotary Club 2020-2021 and attempt to keep up with my adopted Chinese daughter who is a dynamic bright star, leading her peers in ROTC and WPI's men's crew team. I am a daily swimmer year round in my endless pool and the local bodies of water surrounding me during our fabulous Maine summers. I love to take drives in my collectible red Saab convertible through the wooded roads of the community stopping to search for mushrooms and blueberries in season and take a dip if weather permits.
From NESH:  I (Amy) remember meeting Julie in the early 90's at a National Center for Homeopathy Summer School when I was a freshly minted doctor starting out teaching the little bit I knew. To have a smart, accomplished woman in the class who was dipping her toe into the homeopathy world was wonderful for me. That Julie then decided to pivot from a very successful career in the business world and go to naturopathic school was inspiring to me. And she has never stopped inspiring us with her intelligence, kindness, generosity and level-headed approach to natural medicine practice and writing. We have had the chance to spend some wonderful time with Julie in and around NESH clinical classes and also by beautiful waters and around the dinner table. Having people like Julie in our life in and around natural medicine has been one of the greatest blessings of our life. We could not be happier to feature Dr. Julianne Forbes in our Spotlight section!
Professional Highlights:
• NESH Two Year Course 2000-2002 and virtually every Reunion and Clinical class since
• Doctor of Naturopathic Medicine from National College in Portland, Oregon
• MBA degree from University of New Hampshire where ran the Small Business Administration student consulting organization
• State University of New York at Oneonta: Chemistry and Business Economics
• Member Maine Association of Naturopathic Physicians and American Association of Naturopathic Physicians
• Teaches classes and workshops on naturopathy and homeopathy
• Published several articles in NMDR on adverse health effects of Air Pollution
• American Production and Inventory Control Society certification
• Several years of IBM Club attainments
• 10 time recipient of Rotary Paul Harris award

Julie is our April 2020 Featured Alumna. Return to NESH Alumni Spotlight page to learn about other distinguished NESH alumni.