Featured NESH Alumna: Sheila Frodermann MS, ND, DHANP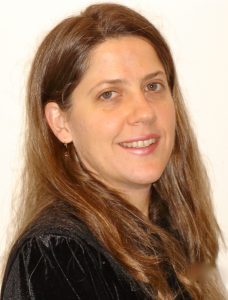 Sheila M. Frodermann MS, ND, DHANP
Providence, Rhode Island
NESH Alumni Practitioner Directory Listing
After piloting the Integrative Medicine Residency at NUNM, in 1999, I returned to my native New England to join the first naturopathic medical clinic in Rhode Island, which became Providence Wholistic Healthcare, a haven for naturopathic medicine, Bowenwork and acupuncture. I love exploring the amazing power of natural remedies in private practice where I focus on treating, educating, and empowering clients to embrace their healing journeys assisted by our gentle gems – listening, touch, water therapy, food, herbs and, the most joyous, the homeopathic similimum. I'm honored to share these remarkably simple, deeply harmonizing medicines with folks on the holistic path. I am grateful for, and indebted to, my elders who enthusiastically share their wisdom, and continue to inspire me and future generation of healers. In aspiring to carry our tradition forward, I have offered educational presentations on naturopathic and homeopathic approaches to healing for patient-centered and professional medical audiences alike throughout my career.
My hobbies are as varied as our naturopathic modalities. My deepest rejuvenations are instilled by immersions in great outdoors, long weekend waterway walks or by soaking up sea, sun and breezes on Cape Cod excursions. More commonly I'm digging in soil, cultivating porch pots or windowsill houseplants while restoring my mind. Craving aesthetic creations, I indulge in ocular feasts on screens and in museums, in vinyl auditory escapades, and by devouring little-known literary works by women writers. Like nature's offerings, artistic gems feed my soul, which are all the brighter when shared with special friends.
From NESH:  Sheila joined us twice for the NESH Two Year Course in Amherst, MA. Once from 2001-2003 and again 2008-10. She been a wonderful and frequent participant the Clinical Classes for NESH alumni in Amherst since 2006. We love having Sheila's smarts and insightfulness on cases we take, and her broad knowledge of naturopathic medicine in which the homeopathy can shine.
Professional Highlights:
• Practitioner of Naturopathic Medicine and Bowenwork for 20 years
• Owner of Providence Wholistic Healthcare in Providence, RI
• Diplomat of Homeopathic Academy of Naturopathic Physicians
• Certified Associate Bowenwork Instructor at American Bowen Academy
• Treasurer and past-President of Rhode Island Association of Naturopathic Physicians
• Co-designed and piloted the first Integrative Medicine Residency at NUNM
• Master of Science in Environmental Studies from Antioch New England Graduate School
Sheila is our June 2018 Featured Alumna. Return to NESH Alumni Spotlight page to learn about other distinguished NESH alumni.