Featured NESH Alumna: Angela Ross ND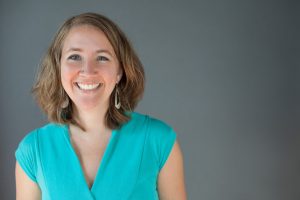 Angela Ross, ND
Seattle, Washington
As a 2013 graduate of Bastyr University, I opened a solo private practice in early 2014 focused on naturopathic primary care in my neighborhood of West Seattle, Washington. I spent the next 7 years building a practice through community support and a whole lot of networking. Throughout this time, I was active in my state professional association – the Washington Association of Naturopathic Physicians (WANP) – first as a general member of the Governmental Affairs Committee and then as a Board member for the organization, eventually serving as Secretary and then Board Vice President.
In the midst of my 7th year in practice while on the WANP's Board of Directors, several significant things happened. First and foremost, I began to feel the all-too-familiar burnout so many of us experience providing primary care services to our communities. Second, COVID arrived and changed literally everything. Third, the WANP began its search for a new Executive Director and I was encouraged to apply. While nonprofit association management was a) not at all why I went to medical school and b) not even remotely on the career path I had previously envisioned for myself, I felt the call to step up for this profession. For me, the Executive Director position was (and is) an opportunity to expand the reach of naturopathic medicine beyond just one patient at a time to a much broader audience. Believing I could do real good for the profession on a larger scale, I applied for the position and was hired in July 2020.
Over the past three years, I have been honored to work with some of the most incredible naturopathic physicians and our supporters – on the WANP Board, on our state's regulatory Board, and in naturopathic organizations throughout the country – to advance this profession and the vital work we do. From representing the profession in our state capitol, to ensuring high quality continuing education options, to fighting for private industry to honor our legal scope, to making room at the table for ALL the important and varied ways our doctors practice this medicine, I am proud and humbled to be of service to this profession in this role. This spring my attention has been specifically focused on WANP's advocacy work and WANP's CONNECT 2023 annual continuing education conference!
Outside the office, I am an avid and accomplished DIY home improver. During medical school, I spent study breaks completing a room-by-room interior remodel of my then-home – including the removal of several interior walls, building a walk-in closet in the master suite, laying all new flooring, and more. After a multi-year break from this as a renter, I was privileged to buy my 2nd home in 2019 and have focused entirely on the exterior here. So far, I built a 250 sq. ft. storage loft in the garage; tore down a structurally unsound eyesore of a carport; removed a window and framed out a new exterior door in its place; put up several privacy fences; designed and built a 600 sq. ft. deck complete with privacy walls, cable railing, and stairs into the backyard; and have more recently been venturing into landscaping and planting beautiful and mostly native plants where there were none.
From NESH: Angela was an energetic and engaged student during our NESH 2010-11 Seattle Course weekends. She has now taken that same energy and focus to help lead one of our premier naturopathic state associations and how wonderful that is for the profession! Having a passionate and dedicated person, who also appreciates the role of homeopathy within the naturopathic medicine, is timely. We had the chance to hang out a bit during a fundraiser we did for the WANP in January –was good to be together!
Professional Highlights:
• July 2020 – present: Executive Director, Washington Association of Naturopathic Physicians
• February 2014 – July 2020: Naturopathic Physician/Owner, Lifespan Naturopathic Medicine
• August 2009 – June 2013: Naturopathic Medical Student, Bastyr University
• February 2002 – August 2009: Work Load Leader/Trainer/Investigator, US Investigations Services
Angela is our April 2023 Featured Alumna. Return to NESH Alumni Spotlight page to learn about other distinguished NESH alumni.