Featured NESH Alumna: Carleen Johnson CCH, RSHom(NA)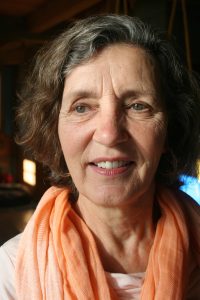 Carleen Johnson CCH, RSHom(NA)
Thorndike, Maine
NESH Alumni Practitioner Directory Listing
Having seen the results of good homeopathic prescribing, I was convinced that learning all that I could about homeopathy was well worth my time and effort. Many of my skills as a counselor and caregiver naturally fit into establishing my practice. I currently see clients in two offices with a very flexible schedule. Living in a very rural, close knit community, I have found that educating people about this amazingly effective healing science is a large part of growing the profession. I have found that I have become the homeopathic resource if anyone in the community has a homeopathic question. Practicing within this community, I have found that I know a person in a few different ways from many different settings. The same person may be the parent of my daughter's best friend; and also someone you see at yoga class. Then you run into the same people at the health food store and catch up on the latest news. For some, this closeness can be stifling, but I have taken comfort in the familiarity that it brings with everyone I know now and hopefully everyone that I meet in the future. It challenges the need to be conscientiously confidential in what I say, but it also gives me information about how my clients function in the larger world and how we all react differently to similar events. My personal and professional life sometimes melt into one, but for me, that works just fine. Life is all about connections.
My relationship with NESH, which has been such a major part of my life as a practitioner, has also connected me to so many like-minded folks whose friendship I continue to value. Our professional community remains small enough that we can continue to work together as professionals in many ways and through multiple organizations.
My children continue to be central to my life and now their children are helping to keep me busy and active. Combining this with my love of the outdoors is very simple as the activities abound – whether it's gardening, keeping up the yard, kayaking or building fairy houses with my grandson, I find it hard to disengage to get back indoors. Recently I have been fortunate to be able travel where I enjoyed the lovely climate of Turkey, had the opportunity to sail, kayak and swim in the Mediterranean and Aegean Seas, harvested pomegranates, enjoyed walking through the olive and pine nut groves and sampled many varieties of grapes from the vineyards of the west coast area of Turkey. My 'family' has grown to encompass other countries now – with it comes their keen interest in using homeopathy for themselves and their friends.
From NESH:  Carleen completed the NESH 1997-2000 Professional Course in Amherst, MA – which is the only full 3 year program NESH has offered. She has also been a frequent participant at Reunion & Clinical Classes for NESH alumni in Amherst since 2001.
Professional Highlights:
• Affiliated the 1st study group with NCH in Maine
• Was one of the founding members of the Maine Association of Homeopaths
• Completed CCH in 2004
• Elected to the Board of North American Society of Homeopaths (NASH) in 2005
• Worked with a residency program in Maine to educate future doctors about homeopathy
• Accepted position of NASH Executive Director in 2012
Carleen is our January 2018 Featured Alumna. Return to NESH Alumni Spotlight page to learn about other distinguished NESH alumni.