Featured NESH Alumnus: Erick Cervantes Fernández ND, MPH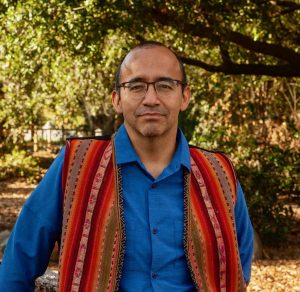 Erick Cervantes Fernández ND, MPH
NESH Alumni Practitioner Directory Listings in
Long Beach & San Diego, California
Erick Cervantes is originally from Peru. His interest in medicine began early when his curiosity got the best of him which resulted in a scalding. He was rushed to the clinic where an herb poultice was applied that left no trace of scars. At the age of 8, he and his family immigrated to Oregon where he acquired his premedical degree in 1996.
Erick also earned a Master of Public Health degree from Tulane University, New Orleans. In his studies he appreciated how interwoven health was with the socio-economic, political, and historical conditions and context of populations; specifically populations of color in the United States.
He received his medical training at the National College of Natural Medicine in Portland, Oregon. He naturally gravitated to therapies involving potentized and other natural substances. He specially gravitated to homeopathy based on his own personal experience, and in the present, with his own daughter and in private practice.
Erick treats patients of all ages and a diverse number of diagnoses. A thrust of his practice is the notion that many conditions and diseases stem from an unregulated central nervous system. A regulated nervous system positively impacts many systemic regulatory processes i.e., immunological and hormonal (endocrine) systems. In his clinical practice this can be accomplished by these specialized instruments: Acuscope, Myopulse, and Neuroscope. His practice comprises the use of the instruments in conjunction with homeopathy, herbs, nutritional supplementation, behavioral modification, and physical rehabilitation.
"I am blessed to say that I have many interests, the most important of them all is the health and well-being of my family. My favorite past times with my family is when we travel to many parts of the Southwest and California. In these escapades we get to experience the many expressions of Mother Earth and also get to mutually enjoy the lives of our relations (human, fauna, and flora). Our favorite places to visit are the beach, rivers and streams, mountains, forests, parks and ice cream shops. We have four fur family members that make our life fuller. When I have "down time" I get to enjoy connecting with the earth by working on our land."
From Paul Herscu: I was very much moved by Erick's biography, where he writes, in his studies he appreciated "how interwoven health was with the socio-economic, political, and historical conditions and context of populations; specifically populations of color in the United States." It reminds me of the role homeopathy has taken in these communities around the world. In fact recently, the WHO focuses on this very topic. I know that many of us growing in the developed world have had the ease of medical care, but that is not equally shared around the world, and indeed not equally shared in the USA.
Early in his naturopathic studies (2008-2009), we met Erick at NESH's 8 Weekend Course in Portland, OR. Now as his naturopathic and homeopathic practices grow, he's returned to further invent in the well-being of his patients, studying with us online at NESH's Two-Year 2023-2024 Develop Expertise in Homeopathy Course and in person this October at our Advanced Clinical Weekend for NESH alumni.

Professional Highlights:
• 2020 to present: Naturopathic Practice, Cura Cura
• 2019 to present: Joined Integrative Practice at Body Craft, San Diego, CA
• 2019, January: Prebiotics & Metabolic Regulation, Naturopathic Doctor News and Review
• 2019: Myokinematic Restoration, Postural Restoration Institute
• 2019: Level I, Prague School of Rehabilitation and Manual Medicine
• 2011-2019: Program Chair, Curriculum Developer and Professor, Ashford University, San Diego, CA
• 2011: Doctor of Naturopathic Medicine, National College of Natural Medicine
• 2001: MPH, Tulane University School of Public Health and Tropical Medicine (with field studies in rural Senegal, West Africa as an assistant to a John Hopkin's trained mid-wife and as a Street Children Rehabilitation Coordinator for Casa Alianza, Honduras, Tegucigalpa)
Erick is our September 2023 Featured Alumnus. Return to NESH Alumni Spotlight page to learn about other distinguished NESH alumni.