Featured NESH Alumna: Nicole Anderson ND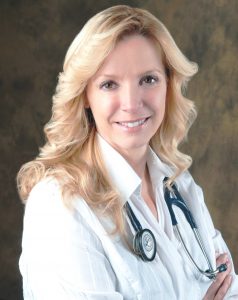 Nicole Anderson ND
Bothell, WA
NESH Alumni Practitioner Directory Listing
Many of us have life events that take us places we never thought we would go. 20 years ago I never dreamed I would be living in the beautiful northwest, and I never knew I would be doing work that meant so much to me.
Although I thought about becoming a physician, even as a teenager, I took almost a two decade detour and became a chemical engineer. I was a research scientist for 11 years. I loved my work, but unfortunately, I became ill from exposure to some of the materials I worked with. My memory was failing, I had difficulty concentrating and I was diagnosed with multiple skin conditions that were so severe, I could no longer work in my laboratory environment. I could no longer do my job the way I once had. Something was terribly wrong…and something had to change.
I learned about naturopathic medicine only after I was told by multiple specialists that I had to detoxify my own system and that I had exceeded my body's ability to handle toxins. After realizing that I had to change my own life, in order to save it, I left everything I knew, to study medicine.
With the care of my naturopathic physicians and with time, I slowly healed. I feel really blessed to be able to practice naturopathic medicine. I have no greater joy than helping people get relief after they have been suffering with pain and to help them understand what they can do to optimize their own health to live life to the fullest.
I really enjoy the summers in the Pacific Northwest and all that it has to offer from crabbing in the Puget Sound to tasting the best wines in the region. In the winter it's all about friends and the Seahawks! I also have my 4-legged friends that make sure that my life is always full of love.
From NESH:  Nicole studied with NESH from 2015-2016 at our 8 Weekend Seattle, WA area course a few years after she graduated from Bastyr, and continued with NESH Alumni Clinical Classes in 2016-2017. With a few more years of practice under her belt now, we hope to have her in class again starting January 2020. I (Paul) really enjoyed having Nicole in class. Mostly what I remember is very clear pointed questions or answers. I hope that her science background will help homeopathic clinical trials in the future. I can hardly wait.
Professional Highlights:
• 2013-present: owner of Anderson Natural Medicine clinic in Bothell, WA
• 2012: Doctorate in Naturopathic Medicine from Bastyr
• 1996-2007: research scientist for US Navy
• 2002-2007: Published extensively as co-author on subject of electroactive polymers and corrosion control and holds 7 patents in that and related fields
• 1999: BS in Chemical Engineering from University of California Riverside
Nicole is our November 2019 Featured Alumna. Return to NESH Alumni Spotlight page to learn about other distinguished NESH alumni.