Featured NESH Alumna: Serron Wilkie ND LAc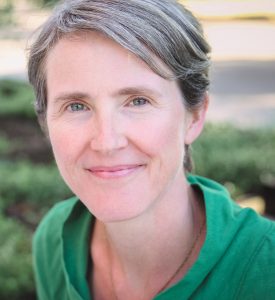 Serron Wilkie ND LAc
Portland, Oregon
NESH Alumni Practitioner Directory Listing
My greatest joy comes from empowering patients to find health allowing them to live a full, satisfying life that holds the freedom that awareness brings. I wholeheartedly believe in change — not the superficial, quick fix—but the steady, sustainable transformation that brings peace on all levels. I take my job seriously and see my role to dig deeply into what challenges patients, identify the core areas that need attention, and walk alongside patients as they address the trials and tribulations that affect their well-being. I seek to optimize the innate processes that support, promote and enhance life.
I earned my naturopathic medical degree from The National University of Natural Medicine (NUNM) in 2008. There I was honored with the Nature Cure Award for embodying the principles of naturopathic medicine. I hold a certificate from the New England School of Homeopathy and have pursued intensive study of homeopathy and craniosacral therapy.
Outside of work, to cultivate my own joy and well being, I enjoy fresh air and nature daily, on walks with the friends and family I cherish so much. I am deeply grateful for my meditation practice and community. I spend my free weekends outside in my garden, hiking, skiing and biking with my husband, Dr. Richard Barrett. We are blessed with two wonderful sons and have a few furry four-legged friends as well. I am eternally thankful for all the love that surrounds me.
From NESH:  Serron studied with NESH at our 2005-2007 Two Year Course in Portland, OR. We were glad to see her again at NUNM in June at a talk given by Amy and Paul as a fundraiser for OANP.

Professional Highlights:
• Owner of Heart Spring Health – a heart centered team of natural health practitioners serving the Portland, OR community.
• Recognized in Portland Monthly magazine as one of Portland's top doctors of Naturopathic Medicine in 2015, 2016, and 2017.
• Author of: Portland Naturopathic Doctor Examines Cancer Treatment, Health & Minimizing Side Effects?
• Consultant for the Foundations of Naturopathic Medicine Project and co-lead author of a chapter for the Foundations Textbook of Naturopathic Medicine.
• Graduated from the National University of Naturopathic Medicine (NUNM) in 2008.
• NUNM presented Dr. Wilkie with The Nature Cure Award: For Embodying the Principles of Naturopathic Medicine in 2006.

Serron is our October 2017 Featured Alumna. Return to NESH Alumni Spotlight page to learn about other distinguished NESH alumni.