Featured NESH Alumna: Wendy Leigh White ND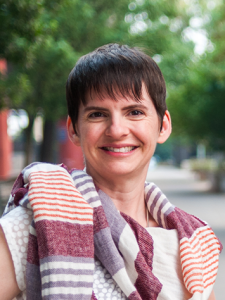 Wendy Leigh White ND
Portland, Oregon
NESH Alumni Practitioner Directory Listing
In my twenties, I was intuitively drawn to food science and the role that our dietary choices play in supporting our vitality, or, conversely in contributing to chronic pain, discomfort and illness. Now a practicing ND, I take a "nature cure" approach to prevention and healing. My aim is to empower each of my patients/students to understand the interconnected systems of their body. In this way, one learns to tune in to the body's signals – only then can it be given what it needs to heal, to thrive. I specialize in listening first, then developing treatment plans that align with unique genetic makeups and lifestyles. I draw on homeopathy, food and other lifestyle recommendations, and botanical medicines to help people struggling with allergies, gastrointestinal issues, food relationships, and who are wanting to prepare their bodies for conception. I'm launching Tune in to Your Body wellness courses: short-courses on individual topics and a multi-module Signature Course, a personalized lifestyle medicine plan.
Other activities that nourish me? Watching my amazing daughter, Alex, blossom into an independent, college-bound young woman; enjoying spending time doing anything or nothing with my husband of almost 19 years, Pete; fuzzing my 9-year-old Golden Retriever – Saluki mix, Casey; reading Diana Gabaldon historical fiction; singing soprano in Aurora Chorus; getting lost in a vibrant-colored jigsaw puzzle; practicing daily (mostly) somatic meditation and Dharma Ocean group meditations; receiving weekly craniosacral therapy; and, of course, exploring forest bathing in my new home, the amazing pacific northwest.
From NESH:  Wendy Leigh studied with NESH at our 2013-2014 Two Year Course in Boston, MA and at our Amherst, MA Clinical Classes for NESH alumni in 2015-2016. We are looking forward to having her join us again for our 2018-2019 Two Year Course in Portland, OR.
Professional Highlights:
• 2016 – present: practicing naturopathic doctor, Wendy Leigh H White ND, LLC at Portland Natural Medicine (Portland OR)
• 2016 – present: Adjunct Faculty, National University of Natural Medicine (NUNM), teaching Psychology of Eating, Eating Disorders & Intuitive Eating, Diabetes Prevention Program, Preparation for Clinical Nutrition Rotation, Clinical Nutrition Rotation, and Environment & Health
• 2008 – 2016: Owner and practicing naturopathic doctor, Natural Family Health, LLC (Hamden CT)
• 2014 – 2016: Live, call-in radio show, Tune in to Your Body, on WPKN 89.5 FM (Bridgeport CT)
• 2008: Graduated from the University of Bridgeport, College of Naturopathic Medicine (ND)
• 2006: Graduated from the University of Bridgeport (MS, Human Nutrition); 1995: Graduated from North Carolina State University (MS, Food Science)
Wendy Leigh is our November 2017 Featured Alumna. Return to NESH Alumni Spotlight page to learn about other distinguished NESH alumni.