Welcome HANP Members & Friends

Develop Expertise in Homeopathy-
Enhance Vitalism in your practice:
IMPROVE YOUR VISION OF HOMEOPATHY IN 2020 — Study with NESH!
Join Us for Either:
• 8 Weekend Course in the Seattle, Washington area: January 2020 – May 2021
• 10 Weekend Course in Amherst, Massachusetts: Fall 2020 – Spring 2022
" I can honestly say studying with NESH is the most important thing I've done in medicine,
not homeopathy, but all of medicine. Your training changed the way I practice.
You have made me a much better doctor. " – Chris Chlebowski DC, NC
Take this course if you want to …
• Nourish your love and passion for homeopathy
• Understand homeopathic remedies in a concise, yet robust and clinically relevant way without the memorization of long lists of symptoms
• Learn a streamlined approach to case-taking and analysis to bring efficacy and efficiency into your prescribing
• Gain confidence in treating those with chronic illness and multiple complex diseases
• Enroll in a quality program of study paced to work with your busy life
The New England School of Homeopathy (NESH) is the longest continuous training program of classical homeopathy in the US and will be offering courses on both the East and West Coasts in 2020.  Classes meet Friday night, Saturday, and Sunday every other month. Full time medical students or those who graduate in 2019, plus full time residents and current teaching faculty in ND school programs automatically qualify for a scholarship equaling approximately half your tuition.
Paul Herscu ND, MPH and Amy Rothenberg ND, well-known authors, lecturers, and original thinkers in this field, are both 1986 graduates of the National College of Naturopathic Medicine (now NUNM) and have taught the art and science of homeopathy to 1000's of practitioners in the US & abroad for over 30 years. We invite you to read about their Service and Commitment to the Naturopathic Profession over the years.
This course is designed for experienced homeopaths as well as beginners. The curriculum for this course is designed to prioritize and integrate with ND students' studies and folks' full lives.
We asked our current ND students and alumni these two questions:
Why should I consider studying homeopathy / what will it do for my future ND practice?
What does studying with NESH offer beyond the homeopathy I'll get as part of my regular ND student curriculum?
We invite you to see what they answered!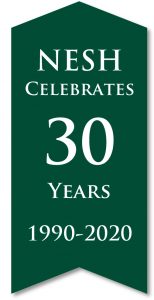 For dates and more details about both classes:
www.nesh.com/seattle
www.nesh.com/amherst
For tuition information and to receive an application, contact us.
Please help us spread the word:
Seattle area Event Listing on Facebook
Amherst Event Listing on Facebook – link to come
For A Sneak Preview… Join Amy Rothenberg ND & Paul Herscu ND, MPH for a FREE Mini-Series: NESH Countdown to 2020. Get a sense of what they teach & how they do it. This seven part series comes via email once per month and will highlight the vitalistic heart of homeopathy and its power and efficacy in practice.Click here for more information and to sign up.
Learn, have fun, and grow your Vitalistic Roots!
Amy Rothenberg ND & Paul Herscu ND, MPH
PS. For Drs. Herscu and Rothenberg's complete teaching schedule, click here. They are invited presenters at the JAHC in June (Baltimore, MD), Revival: Restore the Vis Elder Circle in July (North Bend, WA), the AANP conference in August (Portland, OR), and the NYANP conference in October (New York City). They hope to see you there.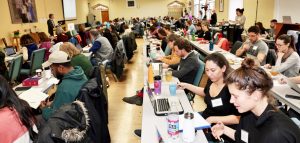 Save