Current Seminar/Teaching Schedule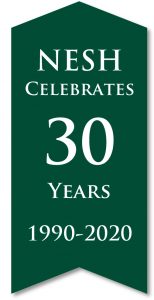 Thank you for your interest in our Current Seminar/Teaching Schedule. The New England School of Homeopathy has provided reliable, effective and efficient training in homeopathy to thousands of practitioners in the United States and abroad. Founded in 1990 by Drs. Paul Herscu and Amy Rothenberg, NESH teachings help translate homeopathic philosophy into the successful and enjoyable practice of this powerful medicine.
Please find below a list of upcoming opportunities to study with Drs. Paul Herscu and Amy Rothenberg through the New England School of Homeopathy and at other venues both domestically and internationally.
• Courses offered through the New England School of Homeopathy
• Other Upcoming Conferences and Speaking Engagements in the US
• International Teaching Schedule
OR, if you would like to see when/where Drs. Herscu & Rothenberg have taught over the years, please view our Seminar and Teaching Schedule Archive.
NESH CELEBRATES 30th Anniversary in 2020. Click here for details on special events associated with this milestone! #NESH30Years

Also please join Drs. Amy Rothenberg & Paul Herscu a FREE WEBINAR: Holism At The Heart Of Homeopathy, A Case Illustration. In this one hour webinar, they present an overview of their approach to homeopathic case taking and analysis using Cycles & Segments and illustrate using a case example. A mini lecture on the materia medica of Lac caninum also included! VIEW NOW!
Current Courses offered through the New England School of Homeopathy:
Our courses are designed to educate the beginner and to enhance the practicing homeopath's knowledge so that consistent, favorable results are found for patients. Please contact us for more information.
NESH 8 Weekend Course 2020-2021: Seattle, WA area (accepting applications up to Weekend #3 on May 1st)
#1 January 24-26, 2020
#2 March 6-8, 2020
#3 May 1-3, 2020
#4 October 2-4, 2020
#5 November 20-22, 2020
#6 January 15-17, 2021
#7 March 5-7, 2021
#8 May 14-16, 2021
NESH 10 Weekend Course 2020-2022: Amherst, Massachusetts

#1 October 23-25, 2020 (Please Note: this is a change of date from October 16-18)
#2 December 4-6, 2020
#3 February 5-7, 2021
#4 April 16-18, 2021
#5 June 11-13, 2021
#6 August 2021 (date to be determined)
#7 October 1-3, 2021
#8 December 3-5, 2021
#9 February 2022 (date to be determined)
#10 April 2022 (date to be determined)
NESH 10 Weekend Course 2018-2020: Amherst, Massachusetts

#1 October 12-14, 2018
#2 December 7-9, 2018
#3 February 1-3, 2019
#4 April 5-7, 2019 (originally scheduled for March 22-24)
#5 June 21-23, 2019
#6 August 23-25, 2019 (originally scheduled for August 16-18)
#7 October 4-6, 2019
#8 December 6-8, 2019
#9 February 21-23, 2020
#10 April 24-26, 2020
NESH 2020-21 Advanced Clinical Class Weekends, for NESH Alumni:
East Coast Classes in Amherst, Massachusetts:
May 29-31, 2020
November 13-15, 2020
April 23-25, 2021
Other Upcoming Conference and Speaking Engagements in the US:
January 7, 2020: Dr. Amy Rothenberg presents a Webinar from 12-1pm EST in conjunction with the National Center for Homeopathy's Free Homeopathy Academy (for members only)
Topic: Stress and worry create all manner of illness for many people. Clinics are filled with those who suffer from anxiety as either their main complaint or as a significant part of health history. This webinar offers a cogent overview and practical tips to address anxiety using homeopathic remedies. Dr. Rothenberg will share from her decades of patient care to bring to light the efficacy and elegance of using homeopathy to treat anxiety.
Registration (for NCH members only): https://register.gotowebinar.com/register/6523046648793733387
January 16-19, 2020: Drs. Amy Rothenberg & Paul Herscu will present at the 5th Annual Hawaii Doc Talk (held at The Kahala Hotel & Resort Honolulu).
Topics:
Paul Herscu ND, MPH: Chapter on Autism: A Conceptual Model for the Understanding of and Homeopathic Treatment of Autistic Spectrum Disorder.
Patients presenting with autistic spectrum disorder (ASD) bring challenges and opportunities for the naturopathic doctor. Dr. Herscu presents a conceptual model for understanding ASD and for the homeopathic long-term treatment of ASD illustrated by patient examples from his case files. Having worked with hundreds of ASD children and adults since the 1980s, carrying patients over decades, informs guidelines and recommendations.
Amy Rothenberg ND: Naturopathic Grand Rounds– the Singing Variety!
One way we help our patients, is to encourage them find ways to relax, to be creative and to connect with others. Likewise, to be the best doctors and healers we can be, we need to do the same for ourselves. Come learn some basic, nature-themed musical rounds, enhance your breathing, sing with your colleagues, and make beautiful music. No experience or ability to sing required.
Registration and for more details closer to the time: https://www.events.syncopatemeetings.com/hawaii-doc-talks/ and https://www.facebook.com/Hawaiidoctalks/
March 21-22, 2020: Dr. Paul Herscu will present a seminar in West Yorkshire, England in conjunction with The Yorkshire Centre of Classical Homoeopathy.
Topic: The Homeopathic Treatment of Adolescents. Dr. Paul Herscu is a world renowned expert in the treatment of young people. During this seminar he will demonstrate how classical homeopathy can effectively help adolescents with the many challenges they face in modern society, whether those challenges may be mental, emotional or physical. He will show live and video cases as well as share the special techniques, insights and new materia medica he has developed over more than 30 years of practicing and teaching classical homeopathy. Dr. Herscu is a much sought after international speaker, his extensive knowledge of classical homeopathy together with his gentle humor and warmth make every seminar he presents an event not to be missed.
Registration and for more information: www.herscuseminarsuk.co.uk
July 9th – 12th, 2020: Dr. Paul Herscu Live Seminar in Munich, Germany. (With help from some friends, including Henny Heudens-Mast) Plus a special NESH 30th Anniversary Celebration Party on Saturday night! SPECIAL 30th Anniversary Event
Topic: Improving Patient Outcomes. In our four days together, we explore remedies that are very similar to our polychrests, differentiating them from each other so in the clinical setting, we have more remedies at our fingertips including wonderful effective medicines that are often overlooked. We also explore specific and essential rubrics of the repertory, using differential materia medica, to describe how people who need remedies in these rubrics actually present in practice. Our brains maintain a dynamic tension of either grouping (chunking) or fragmenting (breaking down) information we perceive from our patients or information we learn in the materia medica. This unconscious skill helps us with patient care. In this class, using patient interviews, we will work to make this process more conscious which improves patient outcomes.
Registration and for more information: https://nesh.com/neshat30/germany-july-2020-paul-herscu/ (Seminar open only to current & prior participants in the Herscu Seminar series, or by special invitation)
This page updated as of: December 4th, 2019