Featured NESH Alumni: Anthony & Monica Robinson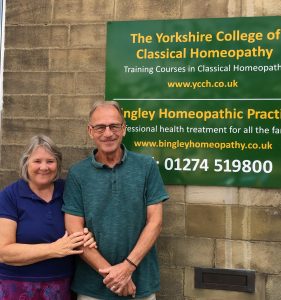 Anthony Robinson MBRCP Hom
NESH Alumni Practitioner Directory Listing
Monica Robinson MBRCP Hom
NESH Alumni Practitioner Directory Listing
Bingley, West Yorkshire, England
Monica and Tony Robinson are English Classical Homeopaths with over 25 years experience of practicing the beautiful art and science of homeopathy.
Before becoming homeopaths they were both lecturers in continuing education teaching hospitality studies. Monica originally trained at the Manchester College of Classical Homeopathy whilst, Tony started his training at the Yorkshire School of Homeopathy before completing an apprenticeship with Monica at her first practice in Bingley.
They are founders of the Yorkshire College of Classical Homeopathy which they started in 2000 and continue to this day teaching students using Paul Herscu's model of analysis by cycles and segments. They first met Paul Herscu back in the early 90's when he came to England to present a seminar at the School of Pharmacy in London, a truly life/career changing moment if ever there was one! They have studied extensively with him and Amy Rothenberg ever since, both in the USA and over in England where they organize regular annual seminars on their behalf.
They have also studied with George Vithoulkas in Allonisos, Greece and have spent time working with Farokh Master at his Clinic in Mumbai, India.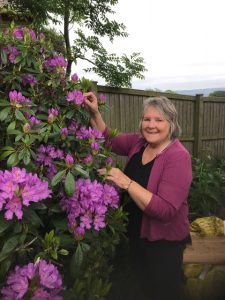 This year they celebrate their 45th wedding anniversary and have no plans to retire from a vocation they both love deeply.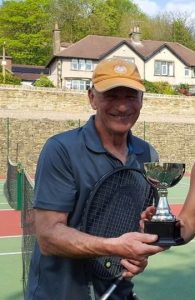 When not embroiled in the world of homeopathy Monica loves to play tennis and listen to live music, and is a gifted gardener, appreciating all things concerned with the natural world and how and why things work!
Tony spends his free time also playing tennis and helping Monica with the 'heavy stuff' in the garden. He is a talented sculptor and painter with quite a number of sales and commissions to his name. Enjoy some of this art work here.
They are also both expert chefs, enjoying nothing more than cooking up a good meal and then sitting on the balcony of their summer house watching the sun set over their favorite view of the Yorkshire dales.
From NESH:  Tony and Monica studied with NESH throughout the 1990's in London at both the School of Pharmacy and Regent's Park College, as well as our NESH series in Belgium. Since 2003 they have organized at least a dozen seminars in England for Paul and Amy to speak on a variety of clinically relevant topics. They still frequently travel across the "pond" for our East Coast Clinical Class Weekends for NESH Alum where their cumulative years of practice & teaching experience, along with their British perspective and sense of humor are always a welcomed addition to our classroom.
Anthony & Monica are our August 2018 Featured Alumni. Return to NESH Alumni Spotlight page to learn about other distinguished NESH alumni.