Featured NESH Alumna: Marnie Frisch, ND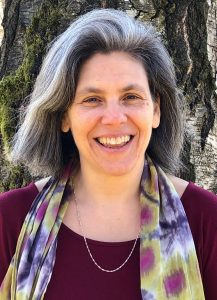 Marnie Frisch, ND
Olympia, Washington
NESH Alumni Practitioner Directory Listing
When I was young growing up as a "city kid" in Minneapolis, MN, I loved watching Little House on the Prairie. I enjoyed the people and stories in the show, but I loved any scene that involved Doctor Baker, the town doctor. Something about him and his role in the community made me connect to what he provided. As I was piecing together the idea that maybe one day I will be a doctor, I reflected back on the essence of this doctor who was an integral part of a community and of the town that held it. There was a very long, twisted and windy road, "no simple highway" so to speak that got me to Naturopathic School, but I have come full circle to this space as a community doc. After graduating from Bastyr University in 2006, where I fell in love with homeopathy immediately in my first years of studies (thank you Dr. Richard Mann), I slowly built a practice that now rests in its landing place in Olympia, WA.
While I do not do home visits, like Doctor Baker, I am a primary care doctor and owner of a family practice clinic, Whole Health Naturopathy. I see patients of all ages, and love being able to incorporate homeopathy into primary care on a daily basis. I enjoy problem solving and helping patients navigate their way through their health care needs. I am proud to employ and mentor two other NDs, to remind them to trust in the healing power of nature, homeopathy, herbal medicines all the while developing respectful relations in the greater medical community. Together, we have built a highly functioning, accessible Naturopathic Family practice (we take insurance, Medicaid, and we are part of the WA State Childhood Vaccine Program) that provides livable wages and lovely work space for NDs and support staff, all the while providing nurturing, attentive, patient centered health care.
I am at an interesting intersection of my life, where my children ages 10 and 15, my 19 year marriage to my husband, and my business are all growing up. I recently decreased my patient hours to focus more on the business of running a clinic, and my own health. I have been exploring the capabilities of my own body and accepting the necessity of rest in my life. I am having fun exploring vegan and gluten free recipes, reading, and watching my children play with their respective sports teams. I seek out and cherish my girlfriend time, and love to go out to hear local live music and dancing. My family loves to travel, and we are looking forward to a month long trip to Europe this summer.
From NESH:  We first met Marnie when she was a student in our 2005-2007 NESH class in Portland, Oregon. She was an attentive and engaged student, always asking questions and pushing us to better explain what we do. She came to class with a newborn in tow, and managed to absorb a lot of information while tending to her daughter. Marnie repeated the class in 2008-2009, with more experience and perspective under her belt and has been a regular at our West and East Coast Clinical Weekends since 2010. We are thrilled that she has her own thriving clinic where we can send local people and have complete confidence that they will be well taken care of. And we also applaud the changes Marnie has embraced as she is modeling the essential need for work/life balance! Go Marnie!
Professional Highlights:
• 1994 Magna Cum Laude Graduate BA Anthropology, U of MN, with senior thesis: The Practice of Family Medicine from a Cultural Perspective: A look at Communication Between Health Care Providers and Patient Populations
• Clinical medical assistant positions in 1993-2000 in Community health clinics, women's clinics, and urology private practice
• Collective Bakery Co-Owner, Seattle WA 1997-2001
• Graduated Bastyr University 2006, Started Whole Health Naturopathy in 2007
• Founding Board member of The Olympia Free Clinic 2009-2012
• Embracing role as Medical Director of Whole Health Naturopathy 2018-current
Marnie is our February 2019 Featured Alumna. Return to NESH Alumni Spotlight page to learn about other distinguished NESH alumni.